Questions Before Commitment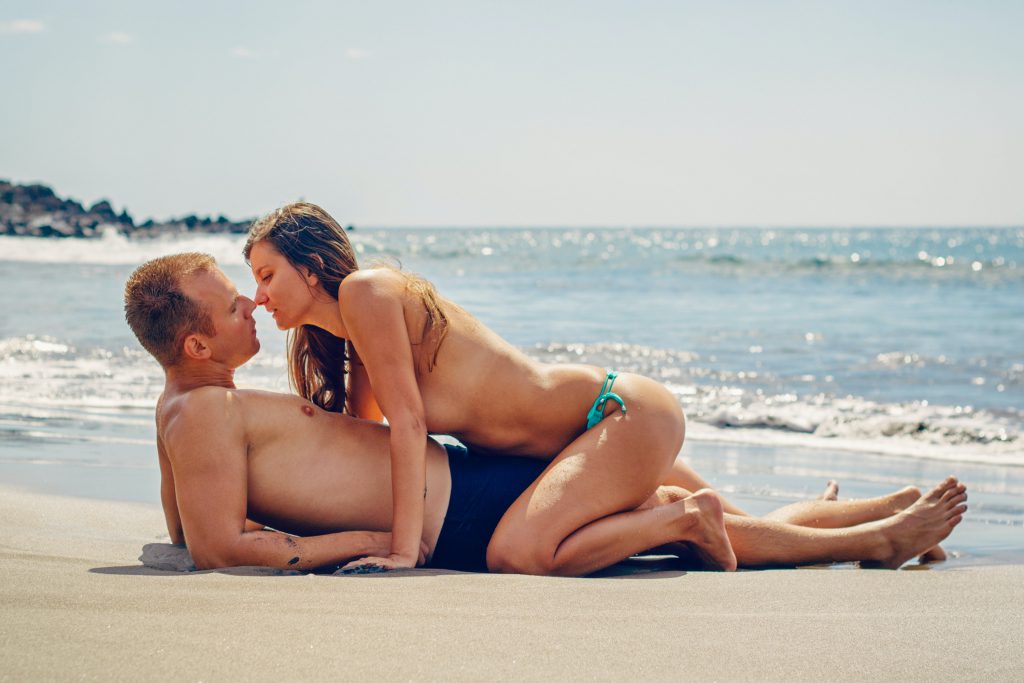 "Going steady," "Courting," "Dating," there are many words for it, but basically it means you spend your time focused on someone who you feel is special to you. If you are a fan of cams such as the ones here at Camzter TV, you might have a cam girl you want to focus that time on and date. However, when it comes to making such a move there are questions you should ask your potential lady before going from the occasional sessions to thinking of yourselves as dating.
To assist you in this, we've got 30 questions worth asking your partner. Some questions can apply to any sort of relationship and some are specific to camgirls. Don't feel like you have to run down these questions as if doing a checklist, just try and introduce a question now-and-then to get a clearer idea if your camgirl wants the same things out of your interactions as you do.
1.What are you looking for from this?
Is your camgirl wanting to just have quick and fun little flings with various folk, or do they want to see you regularly and get to know you? This question is first as it is so important to KNOW what she expects from this before you ASSUME what she's after.
2.Tell me your Love Language
Love languages can vary. Some people express affection through little gifts, others like compliments, while even more prefer special little gestures of caring. Ask your camgirl her love language and see if you both sync-up!
3. What do your future life goals look like?
Does your camgirl plan to cam for much longer? Will they move somewhere for work that might lack the internet? By knowing what the future could be, you can enjoy the present!
4.Are you okay with being long-distance?
Camming by nature is a distance-based form of communication. It isn't for everyone, but more and more people are finding dating by distance to be appealing.
5. Tell me your Zodiac sign/Do you follow that stuff?
Okay, for this one it isn't actually the sign that matters so much as how you both FEEL about the Zodiac. Suppose you take it very seriously and she thinks it's stupid and superstitious? Sometimes the little things in relationships matter more than we realize, this is just one small example to consider.
6. If you could take a vacation anywhere, where would it be?
Are you both snow bunnies or do you want to be on the beach sipping drinks? Knowing where someone could be if they could go literally anywhere tells you a lot about them and what they like. If you both enjoy the idea of the same vacation, that's pretty cool.
7. What hobbies do you have besides this?
Perhaps your camgirl and you both love hiking, comic-books, or watching trashy reality television? You'll never know if you forget to ask about her hobbies! Ask and bond over what you have in common, or warily note if you lack any similar interests.
8. Do you have emotional availability?
Your camgirl may be online looking for more hot sex and less for deep conversations. That's perfectly okay too! However, if you want someone who can get down-and-dirty as well as have thoughtful talks with you, make sure you determine just how much emotional availability she has.
9. What's your favorite sex position? Least favorite?
This one's just for fun. We all have a favorite position (or one we hate) and talking about it is pleasurable and gets our bodies tingling as we imagine these beloved positions with our camming partner! Plus, this is a great way to subtly determine if they are pro-anal or anti-anal, in case that interests you.
10. Tell me if you're religious.
Yeah, this can be a really loaded question. You need to get it out of the way, however, as many relationships can find religion to be a sticking point. Now, you both can easily make it work and have different beliefs, the key is to talk about it.
11. Are you okay with us being interracial (if applicable)?
Camgirls can be any race, and their fans can be any race too. Should you both be of different races or ethnicities, it is smart to ask if they are comfortable with getting more serious with you both having different ethnic backgrounds. It's a modern age and interracial love is much more readily accepted than decades ago, but sometimes people individually have their own preferences for their love life.
12. How often do you want to talk?
Is this a thing where you have set times to meet-up? Do you just kind of play it by ear and cam together whenever you're both free? Knowing how often you want to see each other and how much of a priority it is can help you both feel like you're getting enough attention.
13.What are your kinks?
We can struggle when it comes to discussing our kinks in a casual way. By outright saying, "What are you into?" it doesn't have to be hinted out, we can come out and say it.
14. Tell me your boundaries?
Certain things maybe are off-limits for discussion (like past relationships) or some actions perhaps are a no-go (back to if she's into anal or not). By asking your camgirl her boundaries you can know where it is okay, "To go," and where is a, "No go," so-to-speak.
15. What's your opinion on sex toys?
Some women love sex toys, some just can't get into them. If you're hoping your camgirl will be willing to use them but they leave her cold, that's a bit of an impasse. By talking about what she will and won't do with/without toys, that establishes a baseline for when you both are getting freaky.
16. How, "Quick," do you like sex?
Sex can be a quick-and-done event or a long and drawn-out process. Does your camgirl like lots of foreplay, dirty-talk, and such, or prefers just getting busy and getting off ASAP? Make sure you both have the same sex-speed or else someone may be done before the other person is even getting started!
17. Are you cool with, "Pet," names?
Some of us like having nicknames or little sweet terms given to us. Others hate it. Your camgirl may love it if you call her, "Sweetie," or a funny nickname, but make sure she's cool with it or every time you call her, "Giggles," or whatever else you want to use as a term of endearment she might be secretly pissed.
18.Do you like my sense of humor/lack thereof?
In a relationship partners generally have little in-jokes with one another. Sometimes they are both more serious and don't, however. Making sure you both are happy with how silly or serious you are together is a key to being sure you're a content couple.
19.Am I monogamous to you?
You should understand your camgirl is most likely still camming with other guys (and girls) even if it isn't as serious with them as it is with you. However, does she expect YOU to be monogamous to her, or can you be, "Seeing," other camgirls if you desire? Make sure this is laid-out so nobody feels betrayed or upset.
20. Are you comfortable if I, "Involve," someone else?
Loosely related to the idea of if you're monogamous with your camgirl, what about if you have a lady-friend (or guy-friend) who might enjoy everyone camming together? Would your camgirl be comfortable with a, "Threesome," of sorts? This also ties-in with boundaries but is worth laying-out as its own rule as threesomes can often cause both immense happiness and a lot of friction in relationships.
21. What do you like about me? Can I tell you what I like about you?
You could be really into your camgirl. She, however, may not feel the same way. By simply asking her to name what she likes about you that can help to establish if she's actually attracted to you or simply enjoys you. Can she name a lot of things, or very few? What about you when it comes to her?
22. What are the biggest differences/issues between us?
You don't want conflict with a romantic partner, but sometimes confronting possible issues before they blow-up is wise. Be sure and discuss potential issues ahead of them becoming a problem and you'll be a lot happier as a couple.
23.What's something I can do to surprise you? Do you like surprises?
Should your partner like being surprised, find out what you can do to surprise them! By doing some little thing that will startle them (in a good way), you show you care…and maybe they'll surprise you some way too as thanks.
24. Do you forgive easily or hold grudges?
You never plan to upset your partner, but it can happen. Knowing how easy your camgirl may find forgiving you (or if she'll be mad for quite a while) is an important thing to be aware of.
25. What's the nastiest/craziest thing you ever did sexually?
This is another one that is more just for fun than it is super-important to ask. Still, knowing what your camgirl considers, "Extreme," sexually, can help with those earlier points about boundaries and what is off-limits or not.
26. Do you have any secrets you're nervous to tell me?
We all bring baggage to relationships–things we'd rather keep to ourselves for fear of upsetting our romantic partner. By asking a partner if they'd please disclose something they're scared to share they can feel comfortable telling an otherwise uncomfortable truth.
27. How do you get along with your exes?
You know the saying–if one of your exes is terrible and crazy, you dated a terrible and crazy person. However, if you think all your exes are terrible and crazy, maybe you need to look in the mirror for the culprit behind your relationships failing. By knowing how well your camgirl gets along with her past romances, that can let you know what things might be like if feelings should ever fade between you two.
28. What makes you not like someone?
You and your camgirl like each other, that much is obvious. However, what makes her feel the OPPOSITE way about a person? By knowing what she hates in people, you can find out if you might have certain qualities that will be an issue down the road.
29. What's your favorite color?
Yeah, it is a really simple and straightforward question, but as silly as it sounds what if their favorite color is one you hate? It's worth asking for that reason alone.
30. Anal, yes or no?
We've spent this whole article hinting at ways to bring it up, but you might just need to ask if she's into fun-stuff. Some women love anal, others can't stand it. Should you want to know and the coy ways of asking aren't working, just ask. Better to know no toys are going in there than forever wondering.
Questions asked, questions answered
Hopefully, this list of 30 questions to ask your camgirl before things get serious is helpful to you. With so many wonderful latina, asian, mature, bbw and milf camgirls for you to choose from here at camzter.tv you may find yourself asking these questions to a woman you become a big fan of sooner than you think!