THE WORLD HAS CHANGED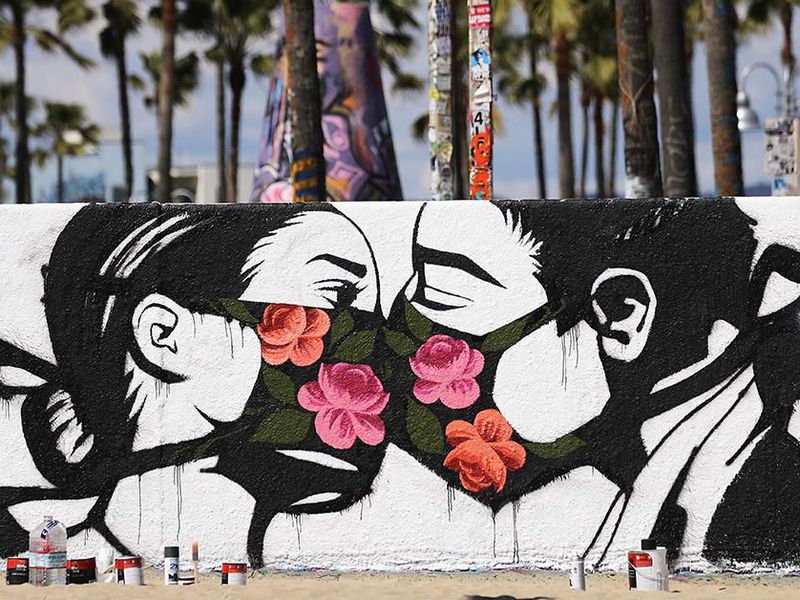 COVID-19 has altered the World more than any of us have ever experienced in our lifetimes. Everything has changed, from how we eat (restaurants have new rules) to seeing movies (theaters have been closed), to how we experience sex and romance. Numerous health and safety agencies have said unless you live with someone you shouldn't be having in-person sex with anybody (Source: https://www1.nyc.gov/assets/doh/downloads/pdf/imm/covid-sex-guidance.pdf). It just simply isn't safe to go out and meet someone for face-to-face contact.
Thankfully, it's 2020 and we have the opportunity to use webcam chat services to have fun while maintaining social distance! If you get on cams you not only are having fun and getting-off, you're being a responsible citizen and being thoughtful about the health and safety of others–it's a win-win! How do you make the most out of adult cam chat during the COVID-19 pandemic, however? Here are some helpful tips!
TIP 1. MORE TIME = MORE OPPORTUNITIES FOR TALKING AND SETTING THE MOOD
A lot of us are at home most (or all) of the time. This can be boring, but it also can be an opportunity. Often we are too busy to just sit down and talk and enjoy each other's company. With COVID-19 slowing everything down we can spend more time building each-other up to erotic fun with extensive foreplay and conversation. As Planned Parenthood suggests for keeping things erotic, we can get dressed up and show off our sexy outfits, create a sexy playlist of music for that cam-girl or cam-guy we want to share our great taste in erotic tunes with.
TIP 2. TRY SOMETHING KINKY
One great thing about cams is how they allow us to explore our kinks. With COVID-19 having us all sitting around feeling horny what better time is there to explore our kinks with a cam-girl or cam-guy? We have plenty of time to ease into talking about toys, anal play, role-play, or whatever you've always wanted to try but not had the time to fully consider–we all have plenty of time.
TIP 3. EXPLORE YOUR SEXUALITY
Many of us would consider ourselves fully straight or gay. However, studies have shown that while maybe just 1-2% of the World's population identifies as bisexual, around 3.6-4.1% of men and 7.6-9.5% of women have felt same-sex attraction multiple times in their lives. That means almost 1-in-10 women have felt attracted to women at various points and about 1 in 20 men.
With this excess time on our hands, if you have ever wanted to explore your sexuality in a manner that is safe and free of judgment, you can now easily do so with cams in the comfort of your own home because–as has been established–we are ALL home unless we're essential works (many thanks to them). To make things even more erotic, if you have a spouse who wants to help you explore your sexuality you can incorporate them too, and speaking of spouses…
TIP 4. SPICE UP YOUR RELATIONSHIP
We love our boyfriends and girlfriends/husbands and wives. However, we maybe don't want to be around them all the time. COVID-19 has many people feeling, "Trapped," with their partner, and that can result in irritation, annoyance, and otherwise strain a relationship–and when you're mad at your partner, you don't really want to have sex with them. One way to keep you both aroused and enjoying each other's company is by being fine with each other using cams solo, or maybe even using them together as a couple for some group-fun.
TIP 5. REMEMBER, WE'RE ALL IN THIS TOGETHER!
This closing advice isn't so much a tip as just a reminder that while you may feel isolated and bored, we all feel that way too. We're all a bit lonely locked-up, a bit horny, and want to enjoy each other's company. Thanks to Camzter.tv cams it is possible to reach out over the internet and have an erotic and sexy time with others, and that is a Godsend during this trying time. You may feel alone, but you aren't, we all are navigating this new way of the World and figuring out how to get on with our lives and still get-off in the meantime too!