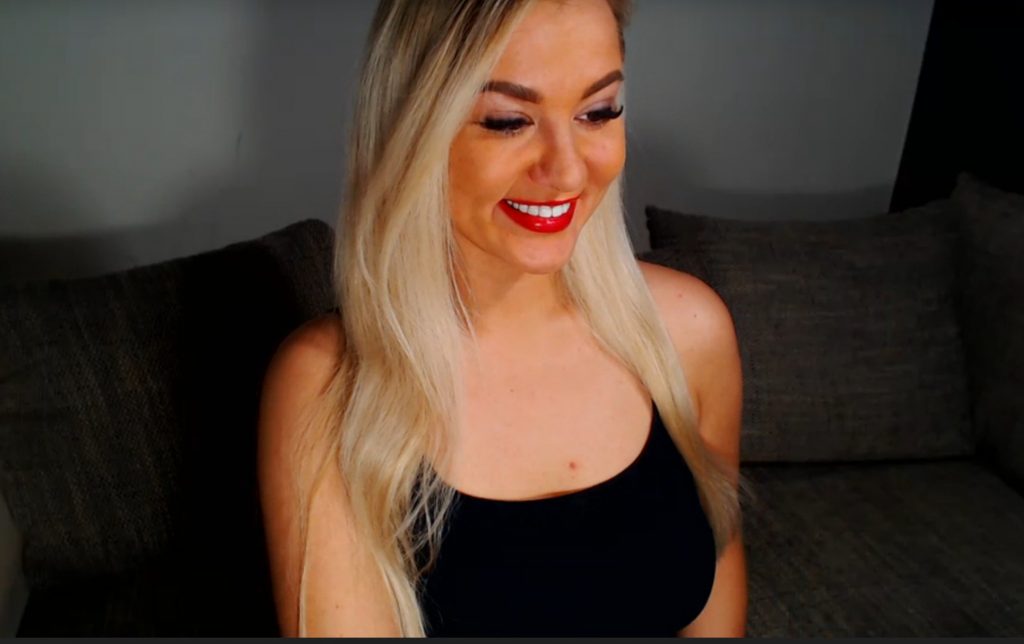 It's Normal to Be Nervous…
Here at Camzter, we have a wide selection of incredible women so the odds are pretty good before too long you'll find that perfect lady. Whether it is Latina, Asian, ebony or white cam girl, there is no telling what about her will catch your eye, but something will. Perhaps some striking eyes, a gentle laugh, or she'll just be jaw-droppingly gorgeous. Whatever it is there will be a cam girl you'll want to have a private show with, and the first time you ever have one you may be nervous. With that in mind, we've made this helpful piece about what to say to a cam girl during your first private show! This is by no means a guide that must be strictly followed step-by-step, instead think of it as a helpful blueprint to refer to for ideas should you find yourself getting anxious or tripping-up on your words.
Say Hello and Talk About Yourself!
Sometimes we are so eager and excited to meet someone new we dive right into asking them questions we forget to say anything about ourselves! Also, don't get hung up on saying that, "Perfect," opening phrase or line. Most people prefer when being greeted by someone for the first time that they just be relaxed and friendly. You don't have to be, "On," for your cam girl from the first second you enter into a private show with them. It is okay to simply say hi and share a little bit about yourself. You're not being self-centered, you're helping the cam girl get to know you!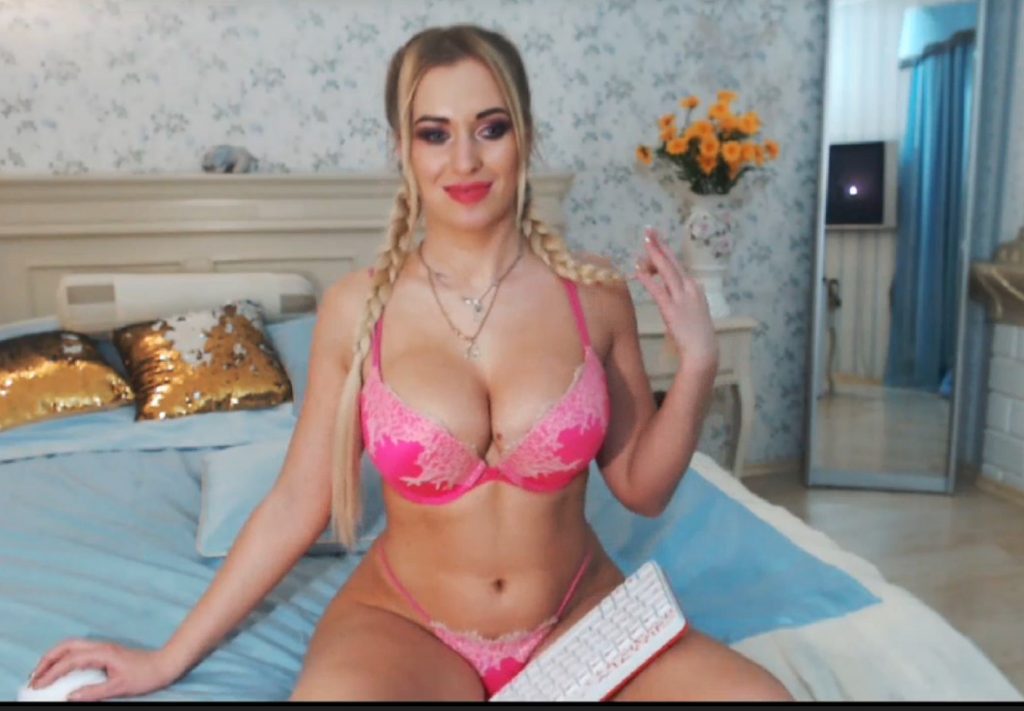 Compliment Her
You chose this camgirl for a reason, so be sure and let her know what it is! A compliment is a fantastic way to break the ice and will surely make your cam girl feel special too. This is a short tip (but a good one) because that is all that needs to be said!
Ask Good Introductory Questions, and Listen/Be Engaged!
Even though it is always good to introduce yourself before asking a bunch of questions that is not to say you should shy away from asking questions. However, when you ask these questions, be sure to listen! Often as humans, we listen intending to respond, not simply understanding. Therefore, you want to ask those good introductory questions and be sure you are an engaged listener! By making sure you are paying attention you will learn a lot about the cam girl you are so excited to have a private show with and she'll likely seem even more interesting and beautiful as you get to know her. Some good basic questions to start with include but are by no means limited to…
Tell me about your background/what is your background?
Do you have a funny/interesting/embarrassing story about yourself?
What kind of hobbies do you have?
What makes you unique?
What is something that irritates you?
What is your favorite place in the World?
You may notice these are all open-ended questions that cannot simply be answered with a, "Yes," a, "No," or a single word or sentence. This is intentional. While you can always ask someone, "What is your favorite color?" that simply gets a single response, "I like green," and nothing else. These introductory questions are good because they encourage a conversation to start to flow. This helps everyone get relaxed, and when people are relaxed they are eager for the kind of dialogue we'll touch upon next…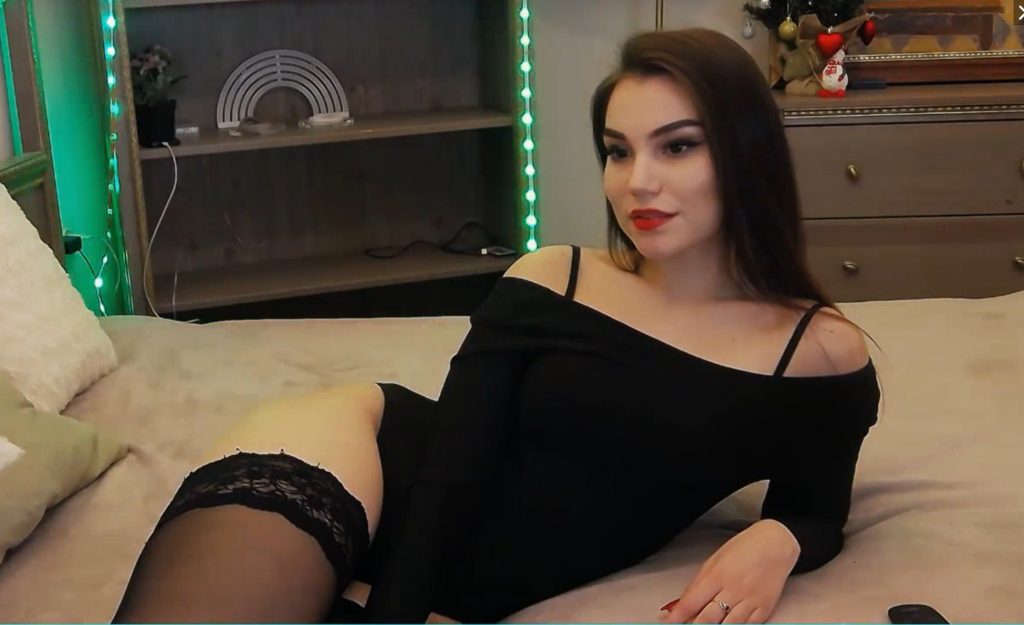 Establish Turn-Ons and Turn-Offs
When you are having your first private session with a cam girl you could immediately demand she does certain actions or talks about particular things, but assuming you want everyone to have the best time possible (because if she's excited and turned-on she'll want you to be too) it is good to establish what the turn-ons and turn-offs are for both of you. By knowing exactly what you like and exactly what she likes (with specificity) you can have a hot and spicy time.
Perhaps she's really into using toys on herself but isn't that big a fan of anal. Maybe you like watching a girl do anal, but are simply pleased to see her using a toy. In this kind of situation, instead of simply demanding a woman use a toy anally you've both established you enjoy seeing toys used, and then the cam girl will be turned on and have fun using a toy in her pussy and you'll love watching it. Everyone will be happy, as opposed to if she begrudgingly used a toy in a way she didn't like and you could see her lack of enthusiasm. That is just one example but a good one about how by knowing what everyone likes and doesn't like sexually you can make sure the best time possible is had.
Relax and Have Fun!
Don't forget you started a private show because you wanted to enjoy some one-on-one time with this cam girl who struck your fancy, so relax and have fun too! The odds are she'll be more than eager to help you ease-into whatever kind of conversation you want to have, whether you want it to start slow with some friendly chatting or prefer to have things quickly escalate to more raunchy kinds of conversation and acts.
Sex is all about pleasure, and all of the cam girls here at Camzter want to be sure you have the best time possible so don't hesitate to sign-up today! Before you know it you'll find that perfect woman for a private show and be having an arousing and fun time!